There are many types of jigs, and according to the different ways in which the water flow inside the jigs undergoes vertical alternating upward and downward movements, jigs can be divided into the following four types:
Eccentric connecting rod type jigs (including piston jigs and diaphragm jigs), piston free jigs, hydraulic drum jigs, moving screen jigs, etc.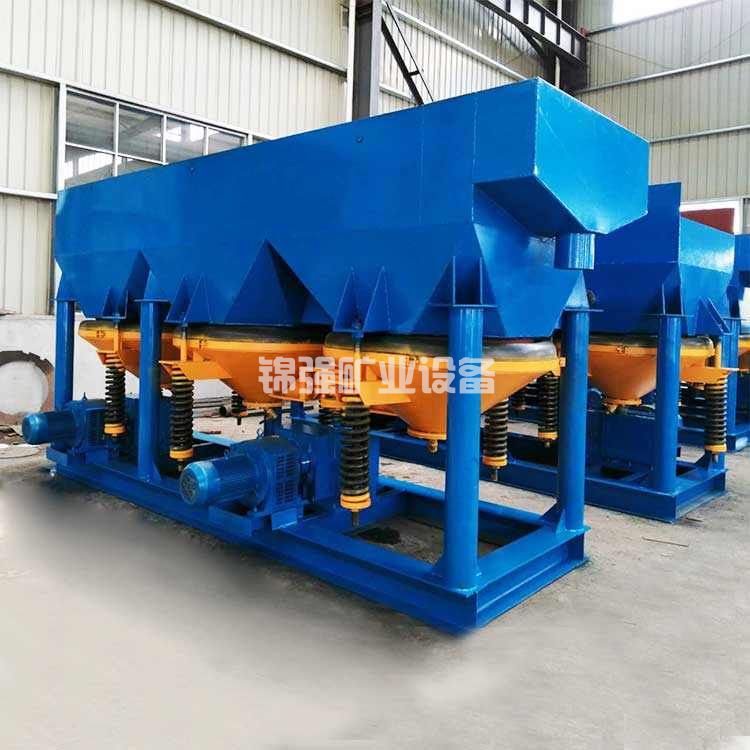 At present, the concentrator mainly uses diaphragm jigs. According to the different positions of the diaphragms, they can be further divided into: ① Upward moving diaphragm jigs (also known as Dian Waal type), with the diaphragm chamber located in the upper part of the body; ② Downward moving conical diaphragm jig, with its diaphragm located below the jig chamber; ③ Side moving diaphragm jig, its diaphragm is located on one side of the jig chamber, including trapezoidal jigs, rectangular jigs, etc.
The water movement in a piston less jig is not directly driven by the piston or diaphragm, but by the compressed air sent by the blower, which causes the water to move up and down alternately. This type of jig is generally used in the coal preparation industry.
The moving sieve jig uses the sieve to move up and down in water, causing an upward and downward flow of water. The simple hand operated jigs of some small beneficiation plants in China belong to this type.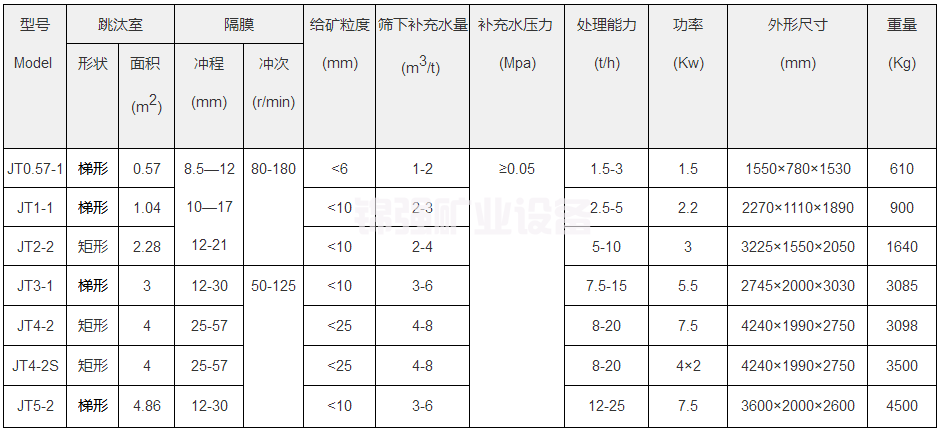 There are many types of jigs, and according to the different ways in which the water flow inside the jigs undergoes vertical alternating upward and downward movements, jigs can be divided into the fol