In the operation of a cylindrical sieve, some of the dice are cylindrical, and all the dice rotate around the centerline of the drum section. Under normal circumstances, the centerline does not have a significant inclination angle. Raw materials are fed from one end of the cylindrical sieve drum, fine grade raw materials are fed from the circular hole sieve on the surface of the cylindrical work, and coarse grade raw materials are discharged from the other end of the drum. The rotational speed ratio of the cylindrical screen is very low, stable in operation, and the driving force is well balanced.
The double-layer cylinder screen can be widely used to screen dry test powdery or granular raw materials in metallurgical industry, decorative building materials, chemical plants, grain, pharmaceutical industry, wear-resistant materials, Manure and other fields. The double-layer cylinder screen is especially suitable for dry production of machine-made sand and gravel. The double-layer cylinder screen can also be used to screen wet raw materials of particles.
Mining machinery equipment - shaftless cylindrical screen, and we provide you with first-class solutions and after-sales service support for the production process of mineral processing plants. In order to master a large amount of relevant information about mining machinery equipment, the shaftless cylindrical screen paper pulp printing paper production process involves high concentration pulps, high concentration cleaning liquids, and coarse filtration devices to remove rough paper scraps before removing the paper pulp, Reduce the pressure returning to the filtration system.
The shaftless cylinder screen is installed at the front side of the feed shaft sleeve and connected with the feed shaft sleeve with screws. When the cement ball mill is operating, it makes a uniform Circular motion movement with the cement ball mill barrel joint. When the cement ball mill discharges ore to the cylinder screen, the fine sand grade coal slurry flows to the submerged slurry pump pool according to the stainless steel screen, and the iron ore and crushed bearing steel balls with large particle size distribution rotate from the screen surface and are discharged into the waste tank. After application, the damaged area of the shaftless cylindrical screen is the stainless steel screen with a width of about 300mm at the connection end to the feed shaft sleeve. Other stainless steel screens with a total width of about 1500Mm are basically undamaged, and the frame, internal guide plate, and flange plates on both sides are basically undamaged.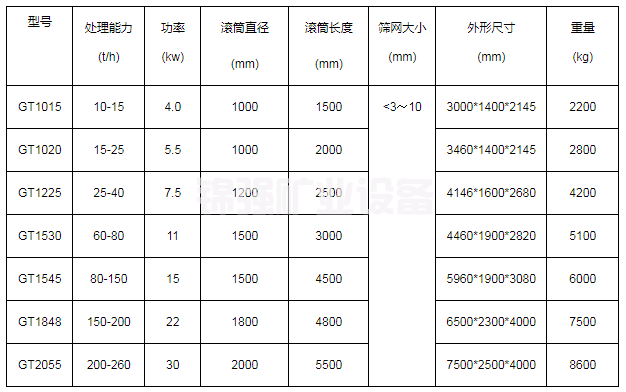 In the operation of a cylindrical sieve, some of the dice are cylindrical, and all the dice rotate around the centerline of the drum section. Under normal circumstances, the centerline does not have a