The double roll magnetic separator is mainly used for coarse particle tail throwing or optimization purification of coarse weak magnetic minerals (Limonite, manganese ore, etc.); Exquisite production and processing of raw materials and commodities of mining enterprises (Andalusite, sillimanite, Kyanite, purple ivory, marble, quartzite, zircon, corundum, diamond, etc.) (except for iron, titanium and other residues): remove all kinds of wear-resistant materials, commodities, metal catalysts, and weak magnetic hazard magazines and periodicals of its raw materials.
Maintenance and upkeep of double roller magnetic separator
(1) The material plate of the double roll dry magnetic separator is not in series or blocked according to regulations. It should be cleaned every 20-30 days, and the material plate should be removed and replaced on time (such as one year or more depending on the corrosion condition of the tooth plate), and attention should be paid to tightening the cap screws.
(2) During the operation of the double roll dry magnetic separator, pay attention to the temperature rise of lubricating grease and refrigeration oil. If it is too high, it should be reported to the workshop management for easy adoption of corresponding measures, such as shutdown for maintenance.
(3) When the temperature rise of the double roll magnetic separator reducer exceeds the limit, it is necessary to immediately report to the production workshop leadership and stop for inspection and resolution.
(4) The double roll dry magnetic separator should be disassembled and replaced with lubricating grease on time.
(5) Pay attention to check whether the needle of each pressure gauge, pressure gauge, Ammeter and galvanometer is flexible and the reading value is in accordance with the regulations. If any problem is found, find the relevant staff to solve it immediately.
(6) Pay attention to the working conditions of the front, rear, left, and right machinery and equipment that are connected to the double roll magnetic separator, especially the weak magnetic field and slag discharge at the front, and ensure that everything is working normally in order to create excellent working standards for the double roll magnetic separator.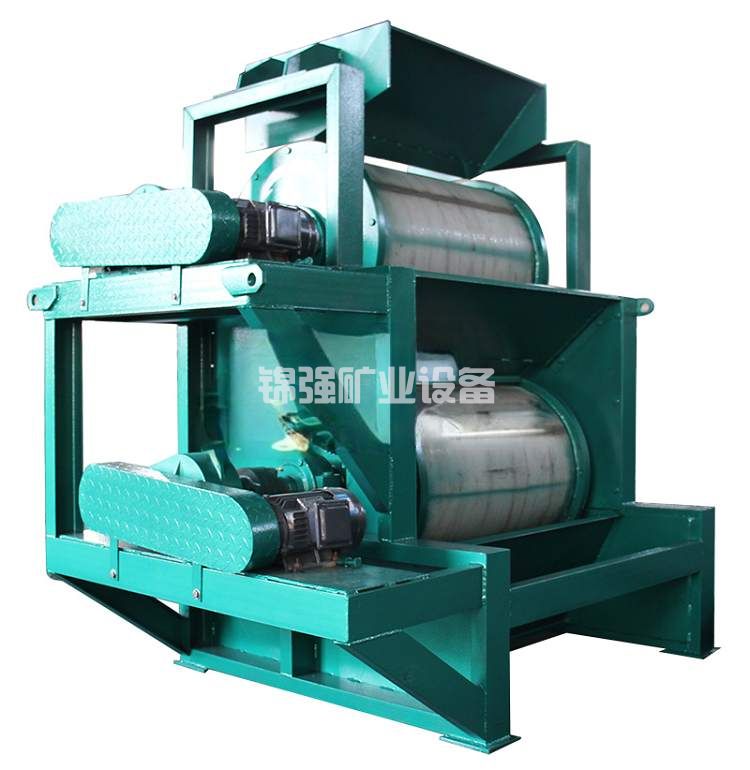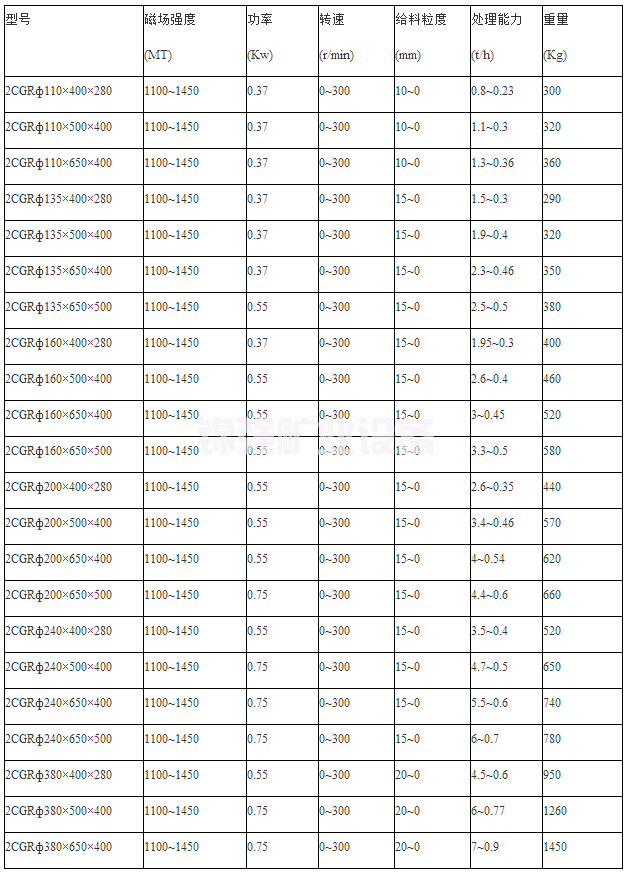 The double roll magnetic separator is mainly used for coarse particle tail throwing or optimization purification of coarse weak magnetic minerals (Limonite, manganese ore, etc.); Exquisite production