The centrifugal gold concentrator is the best mechanical equipment for mining and beneficiation plants, especially for sand mining in Haibin, Shui'an, sandbanks, and streams. The gold mine centrifugal gold concentrator has the characteristics of reasonable structure, convenient installation and operation, small land occupation, simple practical operation, stable beneficiation plant, clear ore separation, large output, and high efficiency.
The centrifugal gold concentrator for gold mine is made of plastic specially made of polychloride, which has the advantages of light weight, waterproof, rust proof treatment, corrosion resistance, strong adaptability to the fluctuation of ore feeding amount and concentration value, particle size distribution, and taste, and no noise.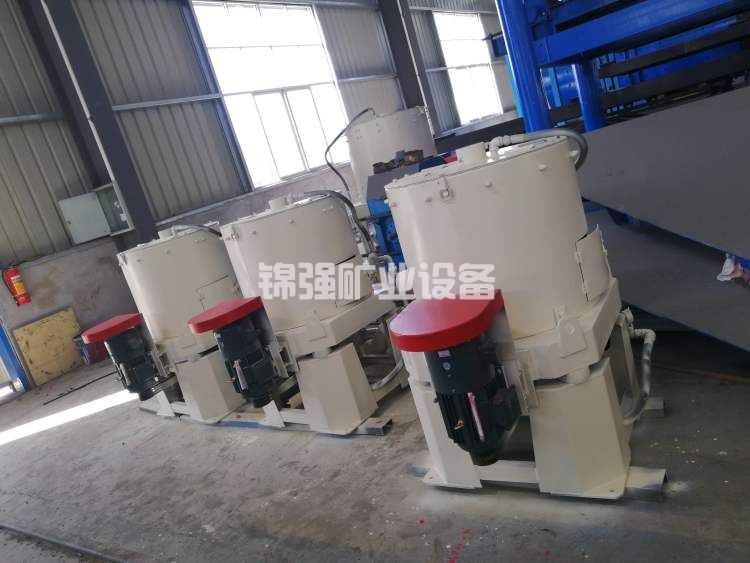 The main uses of the gold mine centrifugal gold concentrator are:
The centrifugal gold concentrator equipment for gold mine is suitable for screening copper ore, Ilmenite, Chromite, Bauxite, zircon, Rutile, monazite, phosgenite, tungsten ore, tin ore, tantalum ore, niobium ore and other rare metals, nonferrous metals and mining enterprise objects with different proportions of 0.3-0.02mm coarse materials. The centrifugal gold concentrator equipment of this gold mine has the advantages of stable sorting process, easy operation, wide range of allowable changes in ore concentration values, high aggregation ratio, high utilization rate, small land occupation, low water consumption, simple structure, no driving force, large output, simple installation, convenient practical operation, and good investment effect.
The main features of a gold mine centrifugal gold concentrator are:
1. The recovery rate is as high as 96-97%, and the enrichment ratio is as high as 1000 times.
2. The model is small, lightweight, easy to operate, and movable.
3. Multiple units can be combined, and the products have been serialized, including pedal type, diesel engine transmission type, and AC electric type. If there are many pebbles in the river, an electric vibrating screen machine can be equipped to remove large pebbles.
4. Pre desliming and grading before ore feeding, the more uniform the grading, the better the beneficiation effect.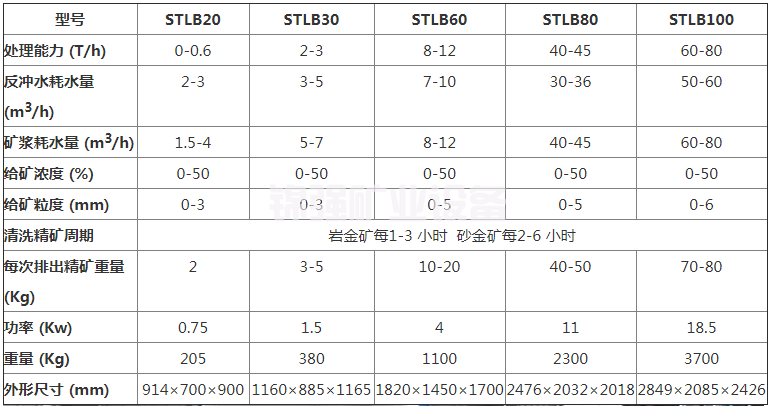 The centrifugal gold concentrator is the best mechanical equipment for mining and beneficiation plants, especially for sand mining in Haibin, Shui'an, sandbanks, and streams. The gold mine centrifugal