Nielsen concentrator, also known as water jacket centrifuge, is an important gravity concentration equipment. Nielsen concentrator is a centrifugal concentration equipment developed and manufactured according to the principle of Gravitational acceleration. It can be used for individual recovery of sand gold, vein gold, and polymetallic ores, replacing mercury plate mining. Suitable for the selection of gold containing heavy sand through chutes and gold mining boats.
The Nielsen concentrator is composed of a feeding tube, a rack, a tailings tank, a double-layer centrifugal cylinder, a transmission motor, a vertical shaft, and so on.
The inner layer of Nielsen centrifugal concentrator is divided into two layers: inner and outer. The inner layer is a dishwashing cylinder shaped cylinder welded with stainless steel, and there is a partition inside the cylinder. The inner cylinder is also cylindrical, forming a closed water jacket with the inner layer. The intermediate transmission shaft is a hollow shaft, and water is pressed through the hollow shaft into the cylinder body, passing through small holes in the inner layer to form backwash water. The selected other gold-bearing minerals, in the form of slurry, slide upwards along the inner cone through a downward mining tube under high-speed centrifugal force. Heavy substances such as individual gold precipitate between the bands, while light substances slide upwards until a new heavy substance from the band is replaced by a band. The heavy substance in the band is impacted by backwash water and deposited at the bottom layer of the band, The light substances in the band are constantly replaced by newly introduced heavy substances, and after a period of time, the heavy substances in the band are removed. The Nielsen centrifugal concentrator has completed the beneficiation process.
Beneficiation plant, Nielsen centrifugal concentrator can be used for separating heavy minerals such as gold, silver, copper, tin, and light minerals.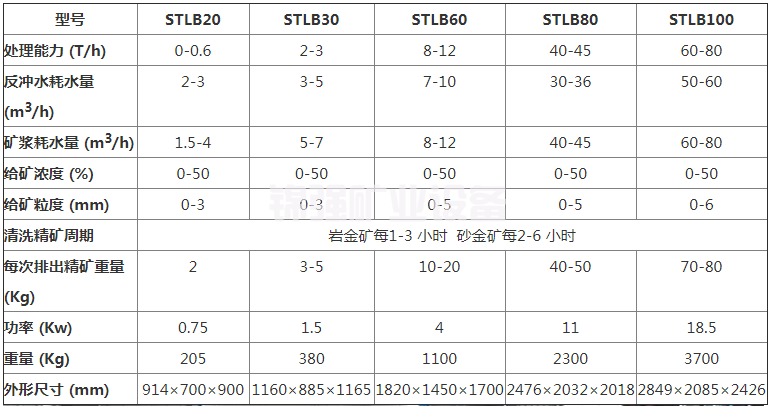 Nielsen concentrator, also known as water jacket centrifuge, is an important gravity concentration equipment. Nielsen concentrator is a centrifugal concentration equipment developed and manufactured a