Which is the best small beneficiation equipment? Reasons for choosing Jinqiang Mining
date:2023-07-20 source:admin click:次
For mining, producing materials is not a simple problem. Traditional production methods are gradually insufficient to meet current needs, and mechanical equipment has become the commonly chosen method. Small mineral processing equipment is such a mechanical equipment, with many advantages. It not only increases the production of materials, but also significantly improves the quality. So which one is better for small beneficiation equipment? Now let me explain to you the reasons for choosing Jinqiang Mining.
What is a small mineral processing equipment?
In fact, for many users, they are not very familiar with the specific situation of the equipment. In fact, this type of beneficiation equipment contains more than one equipment, and there are many more.
If viewed according to the system, it includes various systems such as crushing, screening, and grinding.
Nowadays, many mining production users choose products from Jinqiang Mining Equipment, and their reputation is also good. What are the reasons for this?
Reasons for choosing Jinqiang Mining
1. Stable equipment operation
The stable operation of small beneficiation equipment is of great concern to every user, as it determines the quality and efficiency of the materials produced by the user. Jinqiang Mining Equipment Company has a strong production base and advanced technological level. The equipment created is naturally quite stable and rarely malfunctions, which makes users feel at ease during use.
2. Meeting user needs
Each user has their own production environment, production conditions, and material characteristics when producing materials. Therefore, when choosing small beneficiation equipment, special functions are needed. Jinqiang Mining Equipment Company has been engaged in research in this field for many years and can create equipment products that meet the needs of users.
3. The after-sales service is up to par
For users, they are also very concerned about the after-sales service of small mineral processing equipment, because good service can help users solve many problems. Jinqiang Mining Equipment Company has a good after-sales service system that can help users overcome difficulties.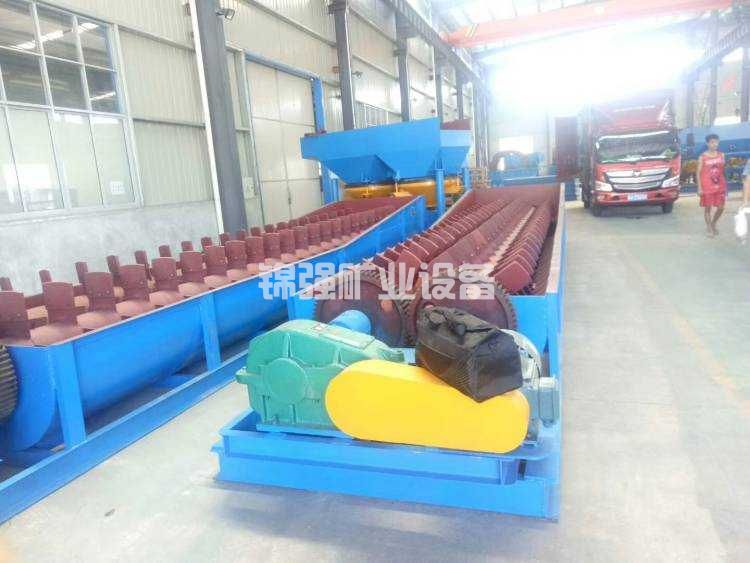 Based on the above introduction, which one is better for small mineral processing equipment? I have gained some understanding of the reasons for choosing Jinqiang Mining. Simply put, as users, we all want to produce more materials that are efficient and of good quality. However, when choosing equipment, users often cannot choose the right one, and even the selected equipment is not practical enough for themselves, which affects production. However, for these issues, it doesn't matter either. As long as we choose Jinqiang Mining Equipment Company, our professional customer service here will provide guidance to customers and help them purchase suitable products.